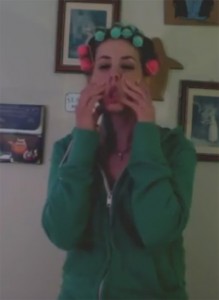 We've spoken about our pals at Fake Geek Girl Productions before — they are a women-led production company also based in Chicago that celebrates women in geek culture.
Their latest offering is DebCam, a hilarious look at what we actors go through (and put ourselves through) for a chance at doing what we love. Self-taping auditions has never been so complicated.
From unpronounceable techno-babble and crushing insecurity, to casting calls where female characters are always "sexy," we follow along with Deb Cameron (Deborah Craft) as she tries to navigate a way through the weird world of entertainment media.
The first full season is already out, so check out the teaser below, then go binge! Then get ready, because season two premieres on Monday, March 14.