Burning Brigid Media is a Chicago-based production company with a mission.
Our goal is to contribute to a cultural shift through narratives that normalize stories about the traditionally marginalized: women, minority, and LGBT characters presented as people rather than genres.
Burning Brigid Media makes a conscious effort to break free from the old-world "straight white male protagonist" default seen in established mainstream entertainment media. We create films to both create art that reflects the world as it is, and to provide opportunities to creatives who might not otherwise find roles that go beyond stereotypes. We create honestly entertaining diverse stories about people, who are people, instead of caricatures. Our projects are as diverse as our casts, ranging from atmospheric horror to relationship dramas to science-fiction and fantasy.
Honestly entertaining diverse stories
We're here to entertain, but at the same time we wish to present our audience with honest fiction. Sometimes strong people are weak. Sometimes there are no happy endings. People come in all varieties of race, gender identity, and sexual orientation. The world is a complex place, and fiction does not have to be simple to be entertaining.
About Us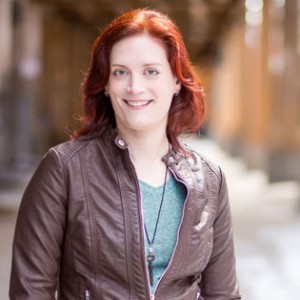 Kat O'Connor is a Midwest native, but born with an Irish passion that was a bit too big for a small town. A collaborative performer who is equal to the challenge of co-creating a story, she brings her own talent and experience and blends it with your directorial vision. She has been featured in a number of independent films, including the award-winning short film Hatboxes (Fernwork Productions), Out of Sight (Nebula Creatives), and 16th Street (Studio 22). She is a company member of Terra Mysterium Performance Troupe, and has performed with them both musically and theatrically at the Chicago Fringe Festival, The Athenaeum Theatre, a music video, and multiple festivals and conventions. In her spare time she practices aerial circus arts at the Actors Gymnasium. A graduate of Drew University, she is a natural storyteller, with words or, just as often, without. Her personal mission is to tell the story, and thus change the world, one heart at a time.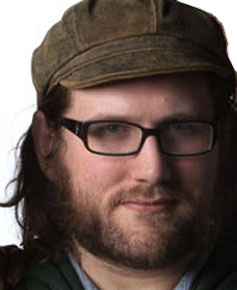 Michael Coorlim is a teller of strange stories for stranger people. He collects them, the oddballs. The mystics and fire-spinners, the sages and tricksters. He curates their tales, combines their elements and lets them rattle around inside his rock-tumbler skull until they gleam, then spills them loose onto the page for like-minded readers to enjoy. He writes fast-paced stories about real people in fantastic situations, plots with just a twist of the surreal, set in worlds just a shadow's breadth from our own. He's the author of the Galvanic Century series of Steampunk Thrillers, the literary apocalyptic short story collection Grief, and the supernatural serial Profane Apotheosis.
About Brigid
Brigid is the Celtic goddess  of noble goals and high endeavors. She is the matron goddess of art, smithing, medicine, sacred wells, serpents, and the arrival of early spring. More importantly, she's the goddess of noble ambition and the highest self. Burning Brigid hopes to use our creative fire to craft a new world of art that salves the wounds of self  and the systemic  'othering' of the marginalized, hearkening the dawn of a new era of mutual respect and understanding.