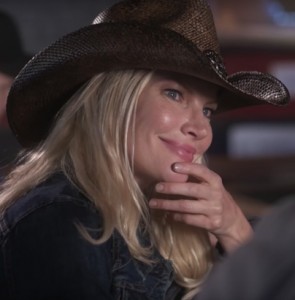 The Judas Run is an intriguing short thriller by Chicago filmmaker (and Burning Brigid pal) Eric Neal. With elements of sci fi and a deep mystery underlying the story, the film pulls you in and leaves you wanting more.
Small-time hustler Jane steals a mysterious device and becomes the focus of a government manhunt and a pair of contract killers. Jane is the focus of the story, independent and cocky, which leads her to the fatal mistake of picking the wrongest mark for her con. Not knowing what it is that she's stolen, she soon finds herself in over her head, a trail of bodies left in her wake.
It's great to see female protagonists who are both fiercely autonomous and deeply flawed. She's not a "nice lady," and her mistakes are costly, but you're rooting for her because she's got depth and humanity. They are mistakes anyone in her position could have made.
The Judas Run loosely ties up its story but leaves the bigger mystery unresolved, as it is a prequel to the feature-length Angle of Incidence, which is fundraising now. So check it out, and if you find The Judas Run intriguing, maybe kick in a couple bucks to the feature, too. What did you think? Let us know in the comments below.