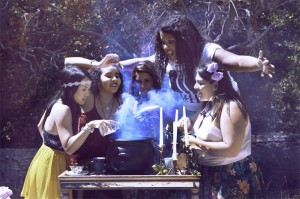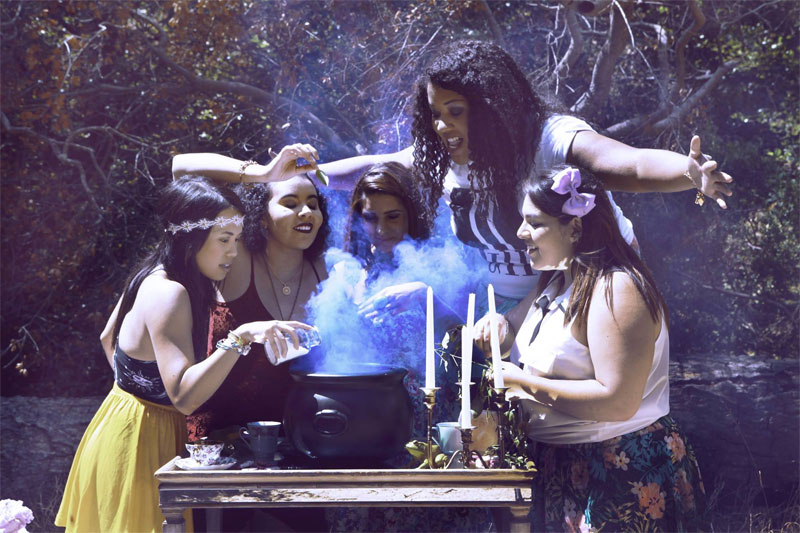 MisSpelled is an upcoming web series that we at Burning Brigid are very excited about. This series about a quintet of five accidental witches stars an ensemble cast of five women-of-color, and is written by actor-director Lindsey McDowell.
Her stated goal in writing the series was to work with friends
who are all so talented but we never get the chance to play the 'series' leads or even audition for parts that are outside of what the industry has already tried to 'typecast' us as.
A goal that aligns perfectly with Burning Brigid Media's own mission statement to a frightening degree.
A Pagan Influence
One concern we had was that media focused on witchcraft can often stray far from the real-world spirituality whose beliefs are portrayed and into sensationalist xenophobia, as in the unfortunate WGN horror-drama Salem.
While the writer is herself not pagan, she has been respectful of other people's religious practices, and has been doing extensive research into different cultural beliefs. It's a refreshing respectability that isn't often seen, and very welcome.
The Promologue
So what we have here is a woman-produced pagan-friendly web series with a female-centric cast of minority women seeking to break out of filmmaking's preferred stereotypes. What's not to love?
MisSpelled premieres July 9th. I know we'll be watching. So should you.