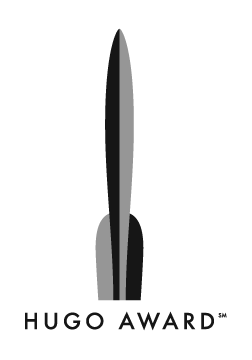 One of the first big sci-fi and fantasy events of the new year is the Hugo Award nomination process. Between January 1st and the 18th, attendees of the 74th, 75th, and 76th Worldcons — and "supporting members" who do not actually get to attend — are eligible to nominate works for the 2017 awards.
If you're a fan of ours and an attending or supporting member, and you feel like nominating one of our projects, here's what's eligible:
Iron Horses Can't Be Broken
The audio-drama, not the book. We produced and released it between January and July 2016. The entire serial is eligible as a Best Dramatic Presentation (Long Form) nomination.
Cold Reboot
The novel our season 2 is based on, not the audio-drama. Sadly, the Cold Reboot audio drama's final part was not released in 2016, but it will be eligible next year. Instead, the novel, published in February 2016, is eligible for a Best Novel nomination.
So there you have it. We'd be thrilled just to be nominated — it would help us reach a lot of new potential fans. If you have the ability, time, and inclination to nominate our works, we'd appreciate it.