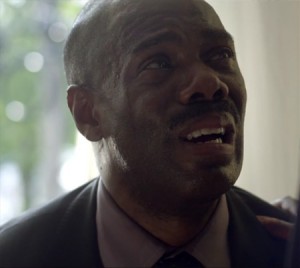 A Long Walk, by writer/director Chinonye Chukwu, is a powerful, utterly devastating short film about childhood, the moments that shatter our innocence, and regrets that haunt us for the rest of our lives. My heart broke at less than four minutes in, and I cried all the way through the end. Watch with a box of tissues.
Based partly on true events, this 15-minute film paints the story gradually, building layer upon layer like a master oil painter at her canvas. At each turning point, the layers of paint resolve into an image, the details of the story revealing themselves and becoming quietly, suddenly more clear.
I recommend you watch the film, then read the accompanying interview / review for further insight. "We rarely see images of black people on screen as just human beings navigating the complexities of human existence," Chukwu says. Here is a film that does that, in a deeply moving, deeply human way.