Sean joins us again for Cold Reboot, as the voice behind Baxter Collins, the love of Erica's former life, as well as FBI Agent Lonnie, black clinic doctor Kozlow, and hired hit man Danny.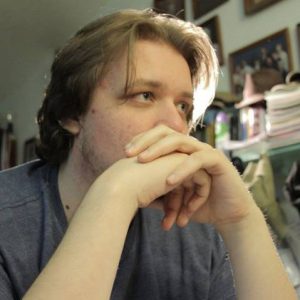 Sean Francis is a stage, voice, and small-screen actor with over ten years of experience in his craft. Most recently, he can be heard in Iron Horses Can't Be Broken, a previous Burning Brigid Media production, as well as in the radio drama, "Tales from the Tower: Heavy Heart," which he wrote for Travis Vengroff's Liberty universe.
When not pursuing his passions on the stage or behind the microphone, Sean works in education and volunteers at a school for low-income families on Chicago's West Side.