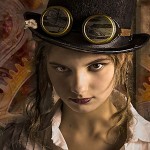 We have been hard at work completing the scripts for the first mini-series audio drama for our podcast Synesthesia Theatre. We ended up with eleven episodes and a very exciting story.
Today we move into the casting stage, and we very much look forward to hearing from, and ultimately working with, some of the best talent in the country that can be found right here in Chicago.
We have roles available for a wide variety of types and ages. We are requesting self-taped auditions. Submissions are due by Sunday, August 16, 2015. More details, breakdowns, and sides are available on our Casting Call page. Performers are encouraged to submit for multiple roles.
In addition, we are also seeking seeking musicians/composers and an audio technician. Details are also available on the Casting/Crew Call page. We'd love to find good people for long-term collaboration, but are open to one-time collaborations as well.
Burning Brigid media is dedicated to creating narratives that normalize stories for the traditionally marginalized, as well as providing expanded opportunities behind the scenes. Women, people of color and LGBT performers and crew are especially encouraged to submit.
Iron Horses Can't Be Broken is a steampunk western thriller, set in the 1910s American Southwest. It centers around the disappearance of a British nobleman's sister, and a Zuni Two-Spirit Arrow Priest, exploring themes of family duty and cultural imperialism.
Thank you in advance for your submissions!